Prima has long been synonymous with floral and very pretty papers and embellishments with me. When I saw the Craftsman line by Prima I was very excited to get my hands on it, so different, so grungy, so vintage, so BOY. I love everything about it! So, I bought pretty much one of everything that Emma had in stock!
This summer we took a trip to the Little Ray's Reptile Zoo with the kids. My son was in his glory! All these creepy little things, he just stared at the snakes for 20 minutes without taking his eyes off them!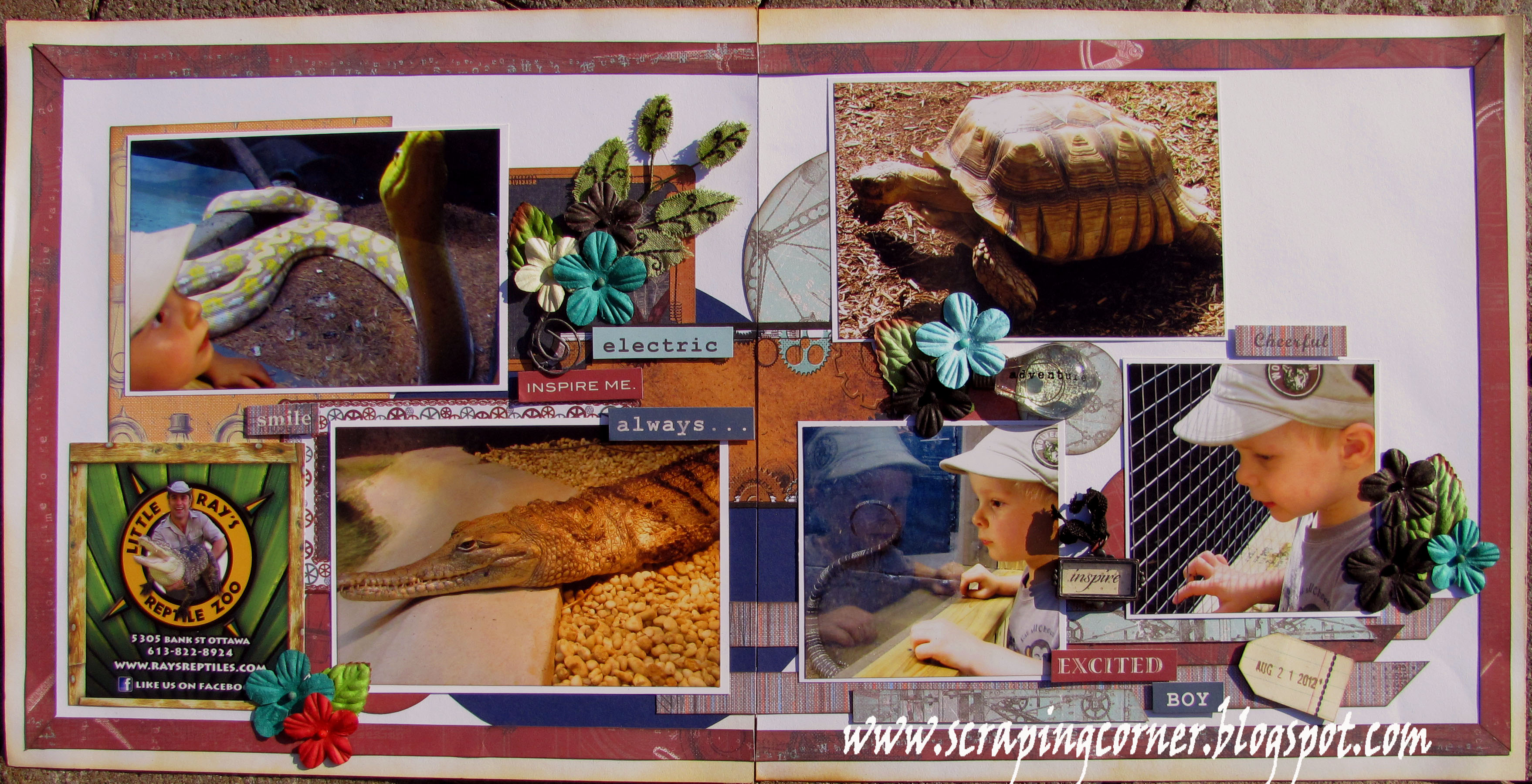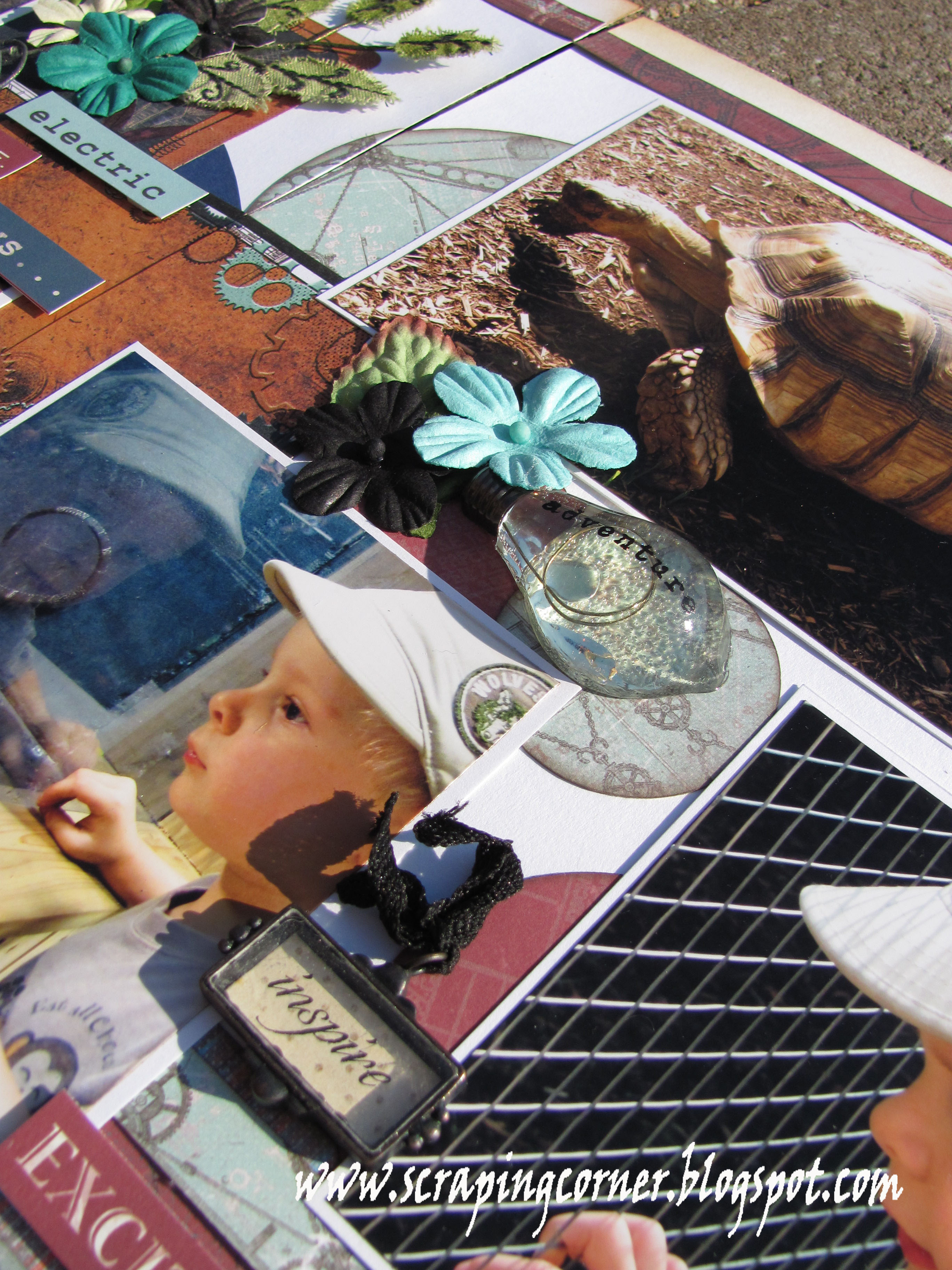 This layout remains untitled. I did this for the Prima BAP (build a page) challenge. I'm not afraid to put flowers on my boy pages as you can see, I love flowers, and so does he (currently). I have used some cogs and wheels that I picked up at a scrapbooking store in Kignston - Marchent Stamps, I have had them in my stash for years it seems. I finally got to use them on a project. I wanted to give them a rusty patina - so I did several layers of pewter heat embossing over the whole wheel then I took Aged Mahogany Distress powder to them. The Distress powder is a neat product if you haven't had a chance to play with it; it has what Tim Holtz calls 'release crystals' which is Ranger speak for selective coverage. It is perfect for this because I wanted the shiny pewter to show through and give a rusty look. I'm so happy with how they turned out! The bling I have coloured with Sharpies as I found the clear was just too stark for this layout, I dulled it down with black and blue.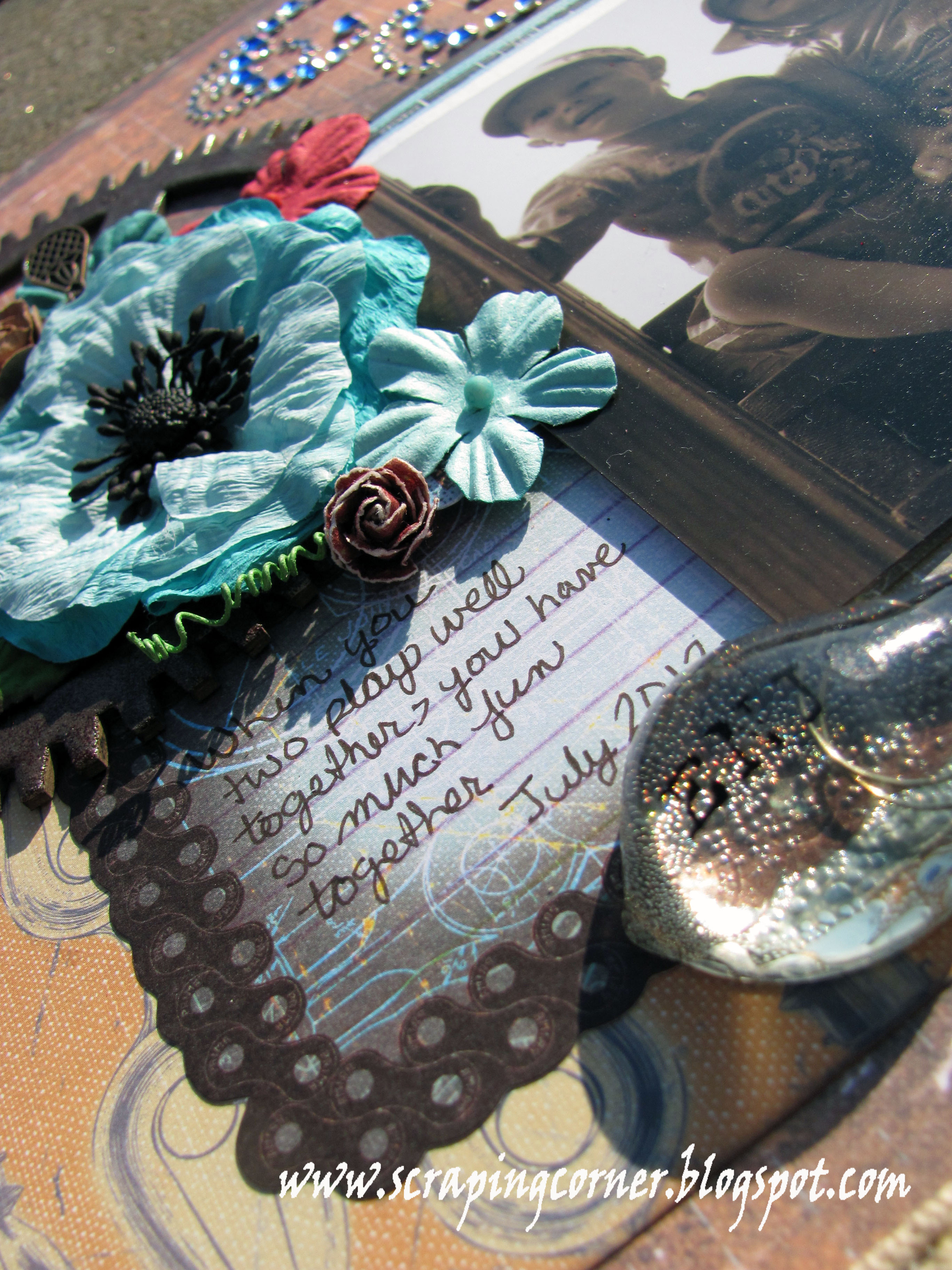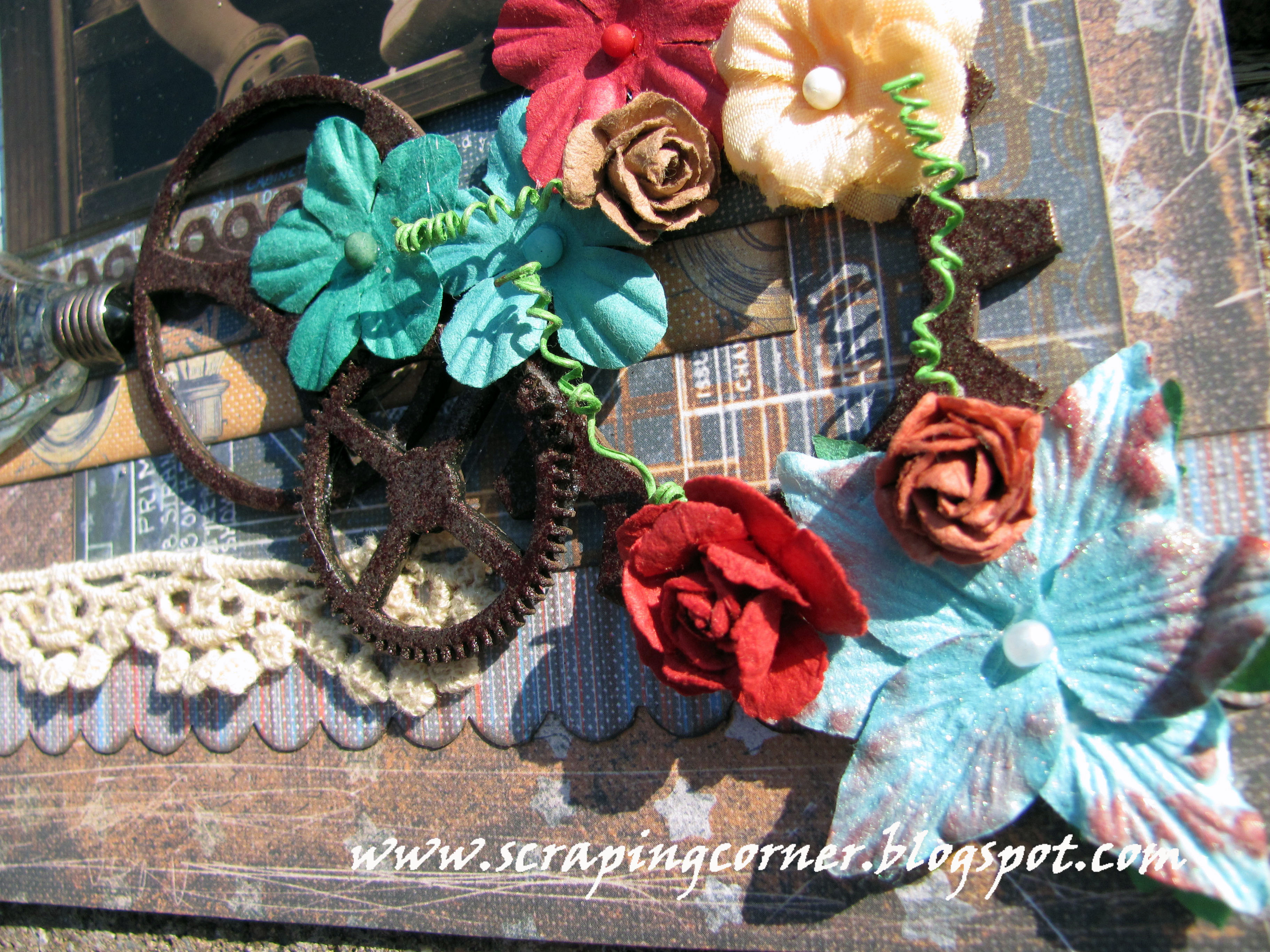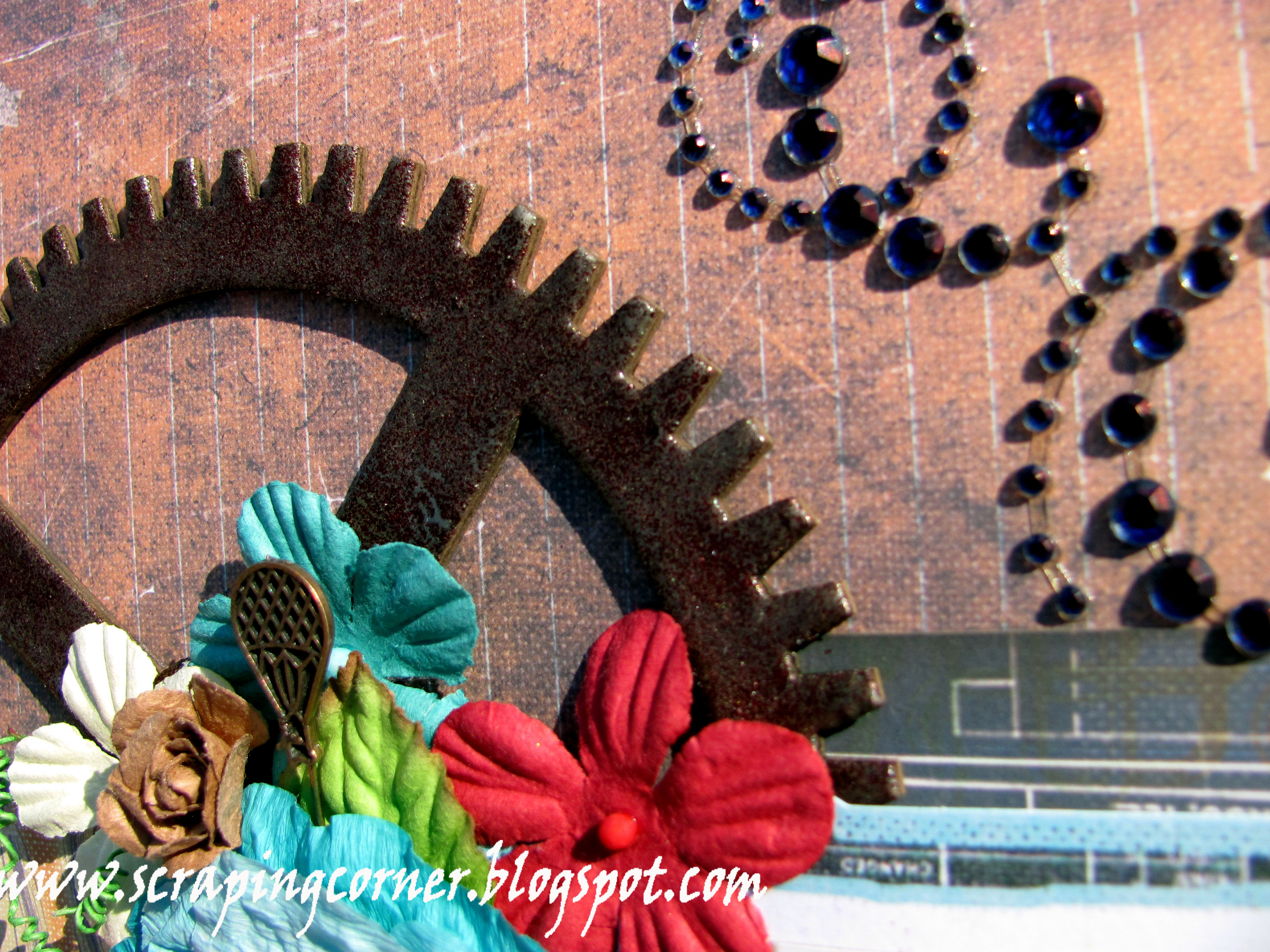 If you would like to see these layouts in person, they are on display at Auntie Em's Scrapbooking in Cornwall. Well that is if Laura can ever hang the snakes one ... she hates snakes and by hates, I mean HATES - they gross her right out ... poor thing.